Wildlife Tours
Kachemak Bay invites exploration. Whether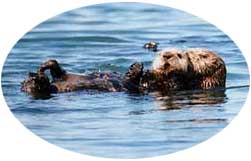 you are interested in spectacular views of snow-capped mountains and hidden fjords or up-close chances to observe sea otters or other wildlife, Bay Excursions can design a natural history or photography tour to fit your time frame and particular interests.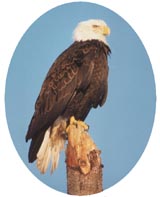 Captain Karl Stoltzfus has been plying the waters of Kachemak Bay since 1968. As a naturalist, he enjoys sharing his knowledge and deep appreciation for the area with passengers. Bay Excursions offers shorter trips around the Gull Island seabird rookery and longer ones to further explore the wonders of the bay.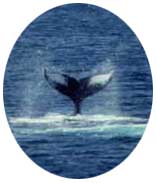 Take a scenic wildlife cruise and keep a sharp eye out for all kinds of marine mammals, from sea otters with pups to the endangered Steller's Sea Lions, from playful porpoises to the plentiful seabirds. If you are lucky, you might even catch the blow of a humpback whale or see a pod of killer whales (Orcas).
Please check the Captain's Blog for current sitings of birds and marine mammals