This year's festival was be held in the SBE School's facilities.
The Festival was Fantastic!


Alaska State Council on the Arts
Mega Sponsor


Dimond Center Hotel
Superstar



Spenard Building Supply
Superstar



Wells Fargo Bank
Superstar

Great Northern Airlines

Dr. and Mrs. Gerald Stranik


Hopkins Brothers Construction


Seldovia Chamber of Commerce


Across the Bay Tent & Breakfast Adventure Co.

Seldovia Rowing Club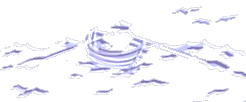 Seldovia Island Resort
Benefit Consulting Services
East Homer Elementary School, Grade 6

Fantasy North

Gerry's Place B&B

The Lowell Suydam Family

Mike & Mary Webber

Boardwalk Hotel

Eagle's Loft B&B

Mary West

Tom & Mary Glover (www.seldovia.com)
Seldovia Herald

Swan House

"Todd Phillips, David Grier & Matt Flinner

are considered to be among today's finest acoustic instrumentalists.
Todd Phillips:Two-time Grammy-award winning bassist
David Grier: Three-time International Bluegrass Music Association Guitar Player of the Year
Matt Flinner: Two-time Winfield National Champion

"Hawkeye" Herman
Recipient of the Blues Foundation's 1998 "Keeping the Blues Alive" Award for achievement in education.
With over 30 years of performing experience, exemplifies the range of possibilities in acoustic blues.

Mark Nelson Winfield National Champion,is considered one of the nation's premier mountain dulcimer players. With a recording and touring career that encompasses some twenty years, ten recordings, three videos and numerous books (Mel Bay Publications), Mark remains active in both the dulcimer and new acoustic music worlds. He has performed at festivals, colleges, workshops, and concerts across the United States and Canada.





Other Great Performers.......
( mouse over = name, click on image for web site, if any)

Review of Festival by Susan Mumma
From the outside, we saw a tremendous two day event take place: three shows with nationally recognized entertainers, Hawkeye Herman, Mark Nelson, Todd Phillips, David Grier and Matt Flinner as lead performers and spiced up with notable performers from around the United States and Alaska. All three performances were well attended, two with standing room only.

I saw blues guitar,(Hawkeye Herman) belly dancing(Rowan Mulvey), slack key guitar(Mark Nelson) and beginning finger picking guitar workshops(Earl Mullins) all stuffed to capacity. A question and answer demonstration lead by headline performers(Phillips, Grier and Flinner ) was packed. Folks in the beginning finger-style guitar workshop asked for a second session and stayed until way after 5pm working with their teacher to learn more. I saw a children's workshop (Anna Stange) that had children laughing, singing and dancing. I saw perfomers playing music around town (Mike Campbell and Robin Hopper) and walking the Otterbaun with a song on their lips and in their hearts.

I would like to applaud again performers, Tom Begich, Karen Boylan , Ellen Lockyer, Rick Brooks, Mike Campbell, Patric Doyle, Esther Golton, Robin and Katie Hopper, Radoslav Lorkovic, Kurt Gisclair, Dan Harter, Wit Sheard, Mike Tona, Maureen Kelly, Tom Lambert, Elizabeth Santoro, Kirsten Angell, Earl and Alice Mullins, Rowan Mulvey, Laura Lea Hall, Anna Stange, Steve Sutherlin, Patti Green, Deb Wessler and Nile Hamker, Kirby Corwin, Kari Hendricks and Jim Wagger and Sadie Mumma. To these graceful artists…. BRAVO!!!!

Special Saturday morning activities: Tide Pool Walk with
Marilyn Sigman, Biologist, Center for Alaska Coastal Studies and
a Historical Walking Tour with Savannah Lewis.



Seldovia Arts Council -
Mail to: PO Box 41
Seldovia, Alaska 99663