Booking your adventure and accommodations with Splash Zone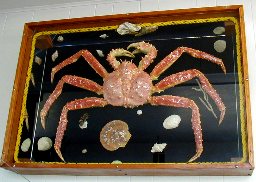 We rent to only one set of clients at a time, so the house is yours while you're here. Rates: $205 a night for the house; add $20 per person for more than eight.
Our busiest seasons are around holidays, and we book up very early for the Fourth of July in particular. These times will always require booking well in advance. We do welcome walk-in guests, depending upon space availability.

We require a 50% deposit at the time you make your reservation. This is refundable with a 72-hour cancellation notice. Cancellations less than 72 hours or no-shows will be charged a night's stay. No refunds will be issued for holiday reservations, including the full week of July 4.
We regret that we are unable to take credit cards at this time, but we're happy to take your personal check in payment of your reservation deposit and bills.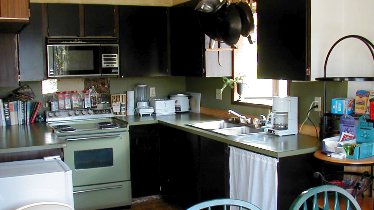 Our house and boats are fully-equipped. All you need to bring are boots and personal raingear, as well as any prescription medications. We do not have a pharmacy in the village, but we do have a physician and pharmacies in Homer can fill a prescription by same-day air service. If you have special dietary needs, check with us in advance to make sure that what you need is available here.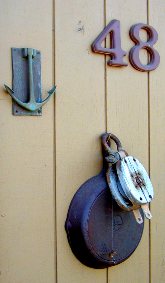 You won't risk starving when you visit Seldovia. In addition to what you will catch on your fishing adventures, Seldovia offers two grocery stores, two liquor stores, and a variety of eateries from coffee shops to sandwich stands to gourmet restaurants. The Seldovia Chamber of Commerce can direct you to more information about Seldovia's businesses.
Although Seldovia isn't on the road system, there are many carriers offering transportation to and from Seldovia. We provide pick up and drop off service for you and your luggage at the harbor or airport. Once you're here, Seldovia is a great place for walk-around sightseeing and shopping.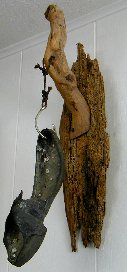 When it comes time to plan your adventure, Kevin's time on the beach or with the skiff can be had for around $150 for a half day or $200 for a full day, depending on what you want to do. He'd rather have fun than work for a living and he'd love to take you along. Contact us for more specific planning and pricing details. Halibut fishing charters are $180 per person, for a minimum of three and maximum of six people.
For more about Seldovia, visit www.seldovia.com. Check out current and upcoming special events on the Virtual Post Office Bulletin Board, and read the Seldovia Herald to see what's happening in town.
To visit more Seldovia websites,
tour the Seldovia webring:
Prev | All | Any | Next