---
---


Kachemak Heritage Land Trust (KHLT) is a nonprofit organization established in 1989 to preserve, for public benefit, land with significant natural, recreational, or cultural values. Organized initially in the Homer area, it now serves the entire Kenai Peninsula.
KHLT is one of 1200 land trusts throughout the country that works with willing landowners to save wildlife habitat and open space through cooperative voluntary action. Landowners choose from a variety of protection tools, principally conservation easements. A conservation easement is a legal agreement between a landowner and a land trust that permanently limits certain types of development in order to protect conservation values. Property under a conservation easement remains in private ownership and use while the land trust ensures that the development restrictions are honored forever. Land trusts also acquire ownership of land in order to manage it for conservation or for public educational or recreational opportunities.
KHLT was the first land trust in Alaska. There are now three more: Great Land Trust in Anchorage, lnterior Land Trust in Fairbanks, and Southeast Alaska Land Trust in Juneau.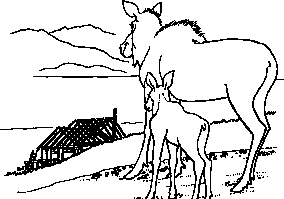 Please contact us for help developing your property in ways that can conserve habitat and wildlife, and for protecting lands for the future.
Kachemak Heritage Land Trust PO Box 2400, Homer, Alaska 99603 907-235-5263 http://www.xyz.net/~khltkbr/