> >

.
HALIBUT COVE ALASKA.Scenic, beautiful, peaceful, relaxing, historic, interesting.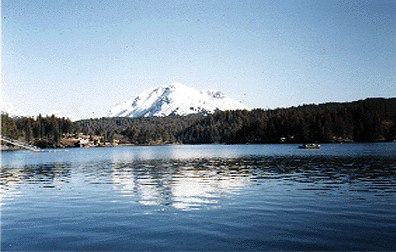 These are just some of the things that come to mind when you visit the cove.Local artists provide a variety of talents,as you will discover along your walk on the boardwalks,finding three galleries."The Saltry Restaurant"with its fine menu open with reservations daily for lunch and dinner.
"About cove country cabins.Owners.Carl & Tammy Jones."Hand crafted Post and Beam timber frame construction,custom kitchens with wood cabinets,in a quiet setting.A great place to get away,Honeymoon,read... and a great place for Children.Stove,sink,cabins have refrigerator,Cooking pots,pans are provided.sorry outdoor facilities ,no running water,however water is provided as needed
BEDS--1 double,1double fold out futon and 1 twin,bedding is supplied.Cabin rates will be provided upon request.We will offer a discount if you supply your own sleeping bags, (RATES)Only $95.00 for (1 couple) $15.00 for each additional person,other rates or family rates will be provided upon request.(call for info.)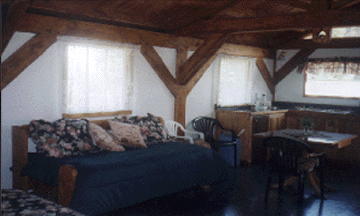 "Other local activities available"Hiking, Rowing, Fishing, kayaking, Claming, Beach combing, Sightseeing, Relaxing,tide pooling If you would like assistance in in booking other activities,feel free to contact me.We also offer assistance with group rates. Any and all questions are welcome.
(Transportation to Halibut Cove is not included in rates quoted unless so directed).Please note that Cove Country Cabins will supply-coffee,teas and some other basic cooking supplies,you will need to bring your own food.Pets on approval
Reservations will require 50% deposit,cancellations 10 days or more before date will receive a full refund.
For more information please contact Carl or Tammy at (#907 296 2257) - (#907 235 6374) or by email at ctjones@xyz.net
" IN RESPECTING THE LOCAL COMMUNITY,THE BOARDWALKS ARE OPEN IN THE AFTERNOON AND EVENINGS ONLY."
This Website was created by FGOA Professional web design